2003 Willow Creek
Bigfoot Symposium
DVD Set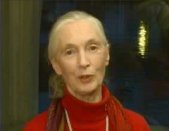 Click the image above to see the original program for the event.
Order DVDs 1 through 4
$75.00
Order DVDs 1 & 2 only
$50.00
Order DVDs 3 & 4 only
$50.00
---
One major milestone in the history of bigfoot/sasquatch research was the 2003 Willow Creek International Bigfoot Symposium. The entire symposium was videotaped and is now available on DVD.

The Symposium provided the supporting scientific presentations for many of the statements made in the program "Sasquatch: Legend Meets Science".

Disc 1 contains the presentations of John Green, Dmitri Bayanov, Bob Gimlin, Christopher Murphy and Igor Bourtsev.
Disc 2 contains Dr. John Bindernagel, Kathy Moskowitz and Doug Hajicek.
Disc 3 contains Dr. Jeff Meldrum, Jimmy Chilcutt, Richard Noll and a stabilized version of the Marble Mt. Video.
Disc 4 has the Pioneer Panel discussion, Alton Higgins and Thomas Steenburg.
Original music by Tom Yamarone runs through each Disc's credits as well as some additional video and still photography by Dan A Nedrelo.
To see the list of speakers and topics, click the green icon in the upper right corner of this page.

The Symposium attendees were disappointed to find out that the scheduled appearance and keynote address of Dr. Jane Goodall was cancelled due to prior commitments by her staff. Recently though, she gave an on camera interview for inclusion in this DVD set.
Jane Goodall's statements regarding the importance of bigfoot research to science and humanity, and the reasons why she believes these animals exist, are another milestone in the effort to demarginalize this subject.

The four volume DVD set includes over 9 hours of presentations from the Symposium, comments from Jane Goodall, premiering topical music and the never before released Marble Mountains video footage.
Instructions on the right have separate PayPal buttons that will take you to the order page. Please note that a PayPal account is required to purchase these items. If you do not have an account, the BuyNow button will guide you through the setup.