Jack Smarr will lead this expedition. He has a loyal following because he knows the best bigfoot areas central and eastern Kentucky. Every participant on his prior two expeditions said the camp area was approached at night. Everyone heard their sounds.
The eastern part of Kentucky encompasses a portion of the Appalachian Mountains. Like California's Sierra Nevadas and the Cascades of Oregon and Washington, the Appalachians is a year-round habitat and the primary north-south travel routes for sasquatches in those parts of America.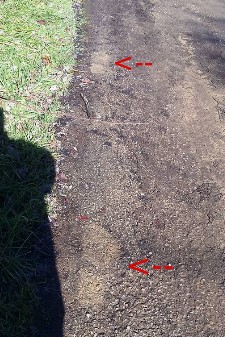 Classic tightrope gate
---

If you are interested in attending this expedition, please read the Frequently Asked Questions (FAQ) page.

General info about BFRO Expeditions .